The Philippines has a robust economy that experts all agree to be Asia's next tiger economy. The need for infrastructure development and connectivity within the archipelago and the promised continuity of the succeeding administration means that policies, investment roadmaps and the country's dynamic economic climate shall continue to move forward. ICEP shall bring the stakeholders together under one roof to network, to do trade and to learn.
Join ICEP 2017 on May 3-5, 2017 at the World trade center Philippines. This high level conference aims at providing a framework for discussion where high level speakers from government and industry will be presenting their views and solutions in infrastructure development.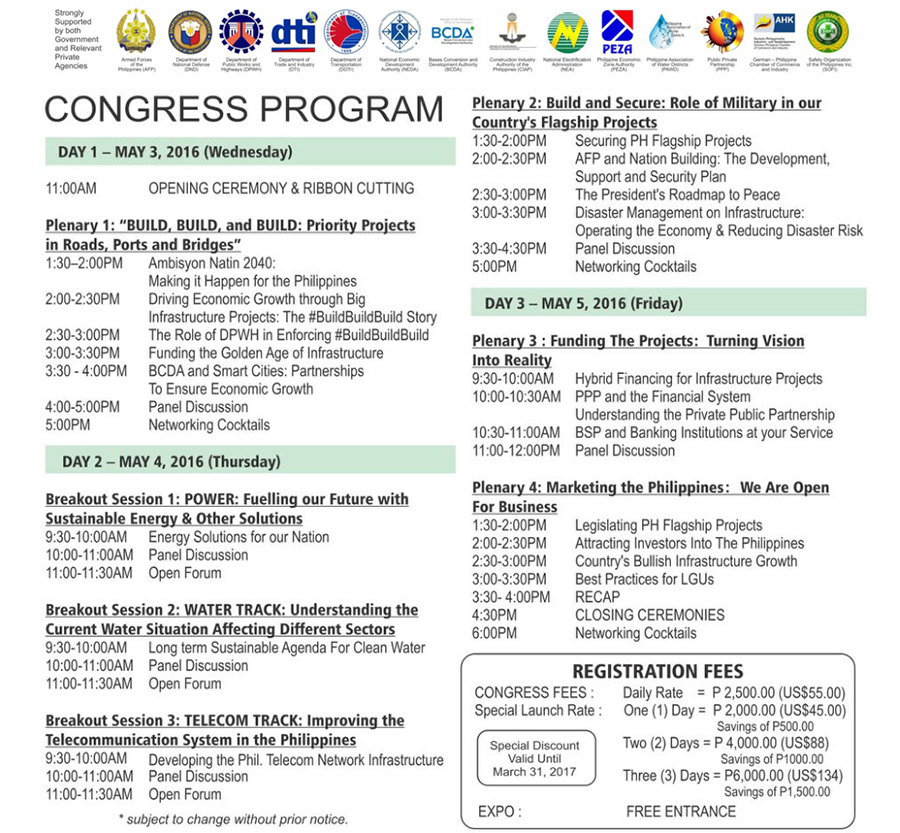 Organizer
PEPTARSUS, CORP., the leading event organizer in the Philippines, is now a part of Tarsus Group PLC, a publicly-listed company in the London Stock Exchange. Tarsus Group PLC is a global leader of trade show organizers spanning different countries all over the world, and through PEPTARSUS CORP., promises to bring more exciting trade shows to the Philippines and the ASEAN region.
72C E. Abada St., Loyola Heights, QC Philippines 1108